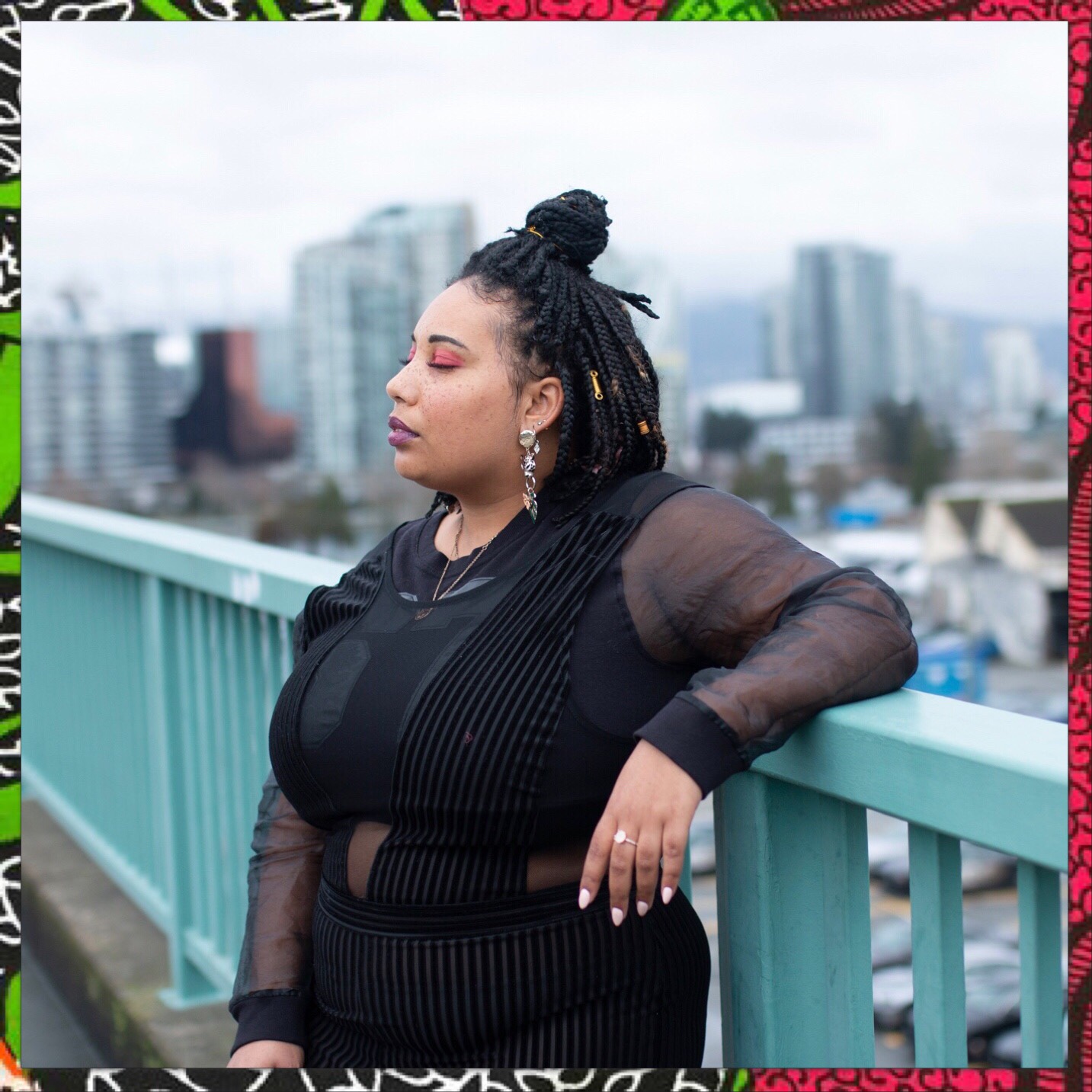 Diversity and Inclusion Consultant, Activist and Writer
Cicely Belle Blain is a diversity and inclusion consultant, activist and writer; they are one of Vancouver's fifty most influential people of 2018, as awarded by Vancouver Magazine, a co-founder of Black Lives Matter - Vancouver, one of CBC's 150 Black Womxn Making Change in Canada and BC Business 30 Under 30 2019 and has served as a member of the Canadian Youth Delegation to the United Nations. Their work is informed by their professional and academic background at the University of British Columbia and their lived experience as a Black, queer artist, a community builder, an intersectional feminist and a Black liberation activist. Cicely Belle's first book debuts in 2020 with VS Books & Arsenal Pulp Press as well as their course in Executive Leadership at Simon Fraser University.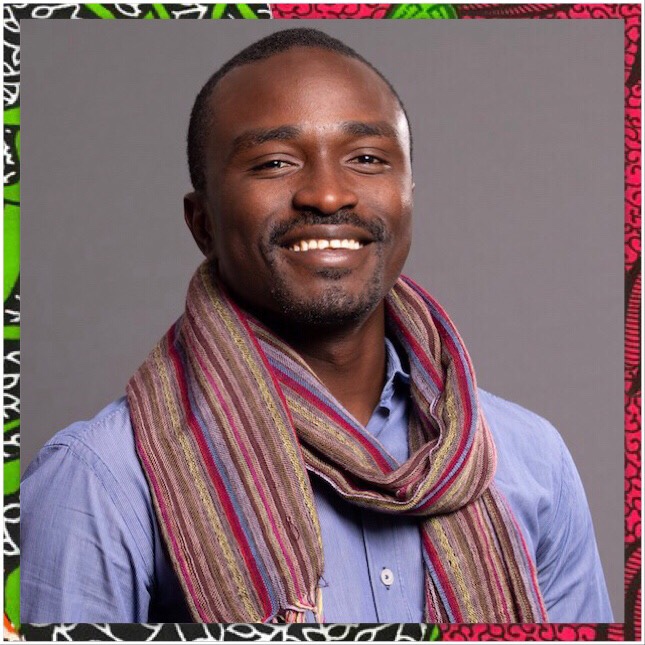 Leader of The Struggle for Change (La Lutte pour le Changement, LUCHA)
Fred Bauma is a Congolese activist and a leader of Lutte pour le Changement (LUCHA). He was arrested in March 2015 and spent 18 months in prison, where he faced the death penalty for organizing peaceful protests calling for rule of law.
Fred Bauma is a leader of the pro-democracy youth group LUCHA, which advocates for nonviolent, community-level change and governmental reform in the Democratic Republic of the Congo. Known as "Congo's Gandhi," Bauma encourages young people to create a better future through political participation and social entrepreneurship and has led successful campaigns for improved infrastructure throughout the country. He was arrested in March 2015 and spent 18 months in prison, where he faced the death penalty for organizing peaceful protests calling for rule of law. Amnesty International declared Bauma a prisoner of conscience and, following international pressure on his behalf, he was released in 2016. Bauma has addressed the U.S. Senate Committee on Foreign Relations and the Tom Lantos Human Rights Commission in Washington, D.C., about the state of authoritarianism in the DRC. Bauma continues work with LUCHA, which is now demanding the resignation of the country's long-ruling strongman, Joseph Kabila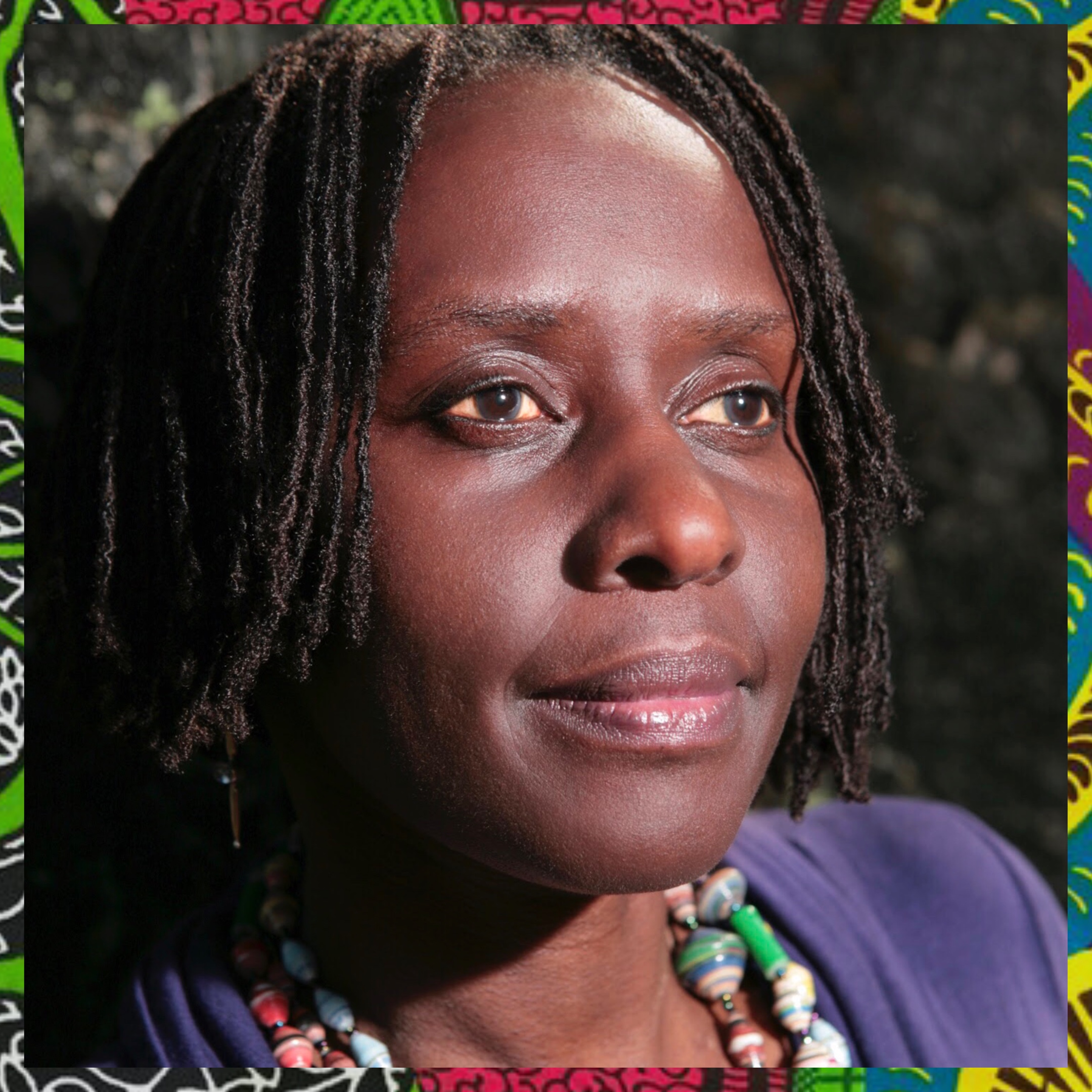 Award Wininng Poet, Writer and Scholar
Juliane Okot Bitek is a poet. Her 100 Days (University of Alberta 2016) was nominated for several writing prizes including the 2017 BC Book Prize, the Pat Lowther Award, the 2017 Alberta Book Awards and the 2017 Canadian Authors Award for Poetry. It won the 2017 IndieFab Book of the Year Award for poetry and the 2017 Glenna Lushei Prize for African Poetry. Juliane's poem "Migration: Salt Stories" was shortlisted for the 2017 National Magazine Awards for Poetry in Canada. Her poem "Gauntlet" was longlisted for the 2018 CBC Poetry Prize and a chapbook with the same title, is due out in the fall 2019 from Nomados Press. Juliane is also the author of Sublime: Lost Words (The Elephants 2018). She was the Fall writer-in residence for The Capilano Review and the Spring 2019 writer-in residence at Capilano University.
Research Fellow in Media and Cultural Studies at University of California, Professor in the Humanities at Quest University
Mr. Tobias c. van Veen is Research Fellow in Media and Cultural Studies at University of California Riverside and Visiting Professor in the Humanities at Quest University. He holds doctorates in Communication Studies and Philosophy from McGill University. His transdisciplinary research and teaching addresses philosophy of race, sound, and technology in critical media and diaspora studies, and he has published widely on Afrofuturism, science fiction, and electronic dance music cultures. Tobias is co-editor with Reynaldo Anderson of the "Black Lives, Black Politics, Black Futures" special issue of TOPIA: Canadian Journal of Cultural Studies (2018), editor of the Afrofuturism special issue of Dancecult: Journal of Electronic Dance Music Culture (2013), and co-editor with Hillegonda Rietveld of the Journal's special issue "Echoes from the Dub Diaspora" (2015). As a sound/media artist, filmmaker, curator, and tactical turntablist since 1993, tobias has exhibited and curated interventions, events, and broadcasts worldwide, working with STEIM, MUTEK, New Forms Festival, and the Society for Art and Technology (SAT). He recently curated two editions of the Speculative Futures of Race Symposium at CSU Northridge and UC Riverside. He is director of the 2018 Afrofuturist documentary film LOST ALIEN, distributed by Cinema Politica, featuring Los Angeles cosplayer ZiggZaggerZ as a photosensitive alien stranded on a sunlit planet. Tobias hosts the Other Planes: Afro/Futurism Podcast on CreativeDisturbance.org , is creative director of sound-art label IOSOUND.ca , and broadcasts techno-turntablist mixes at soundcloud.com/djtobias . An award-winning broadcaster and photojournalist, his photography can be found on Instagram @fugitivephilo.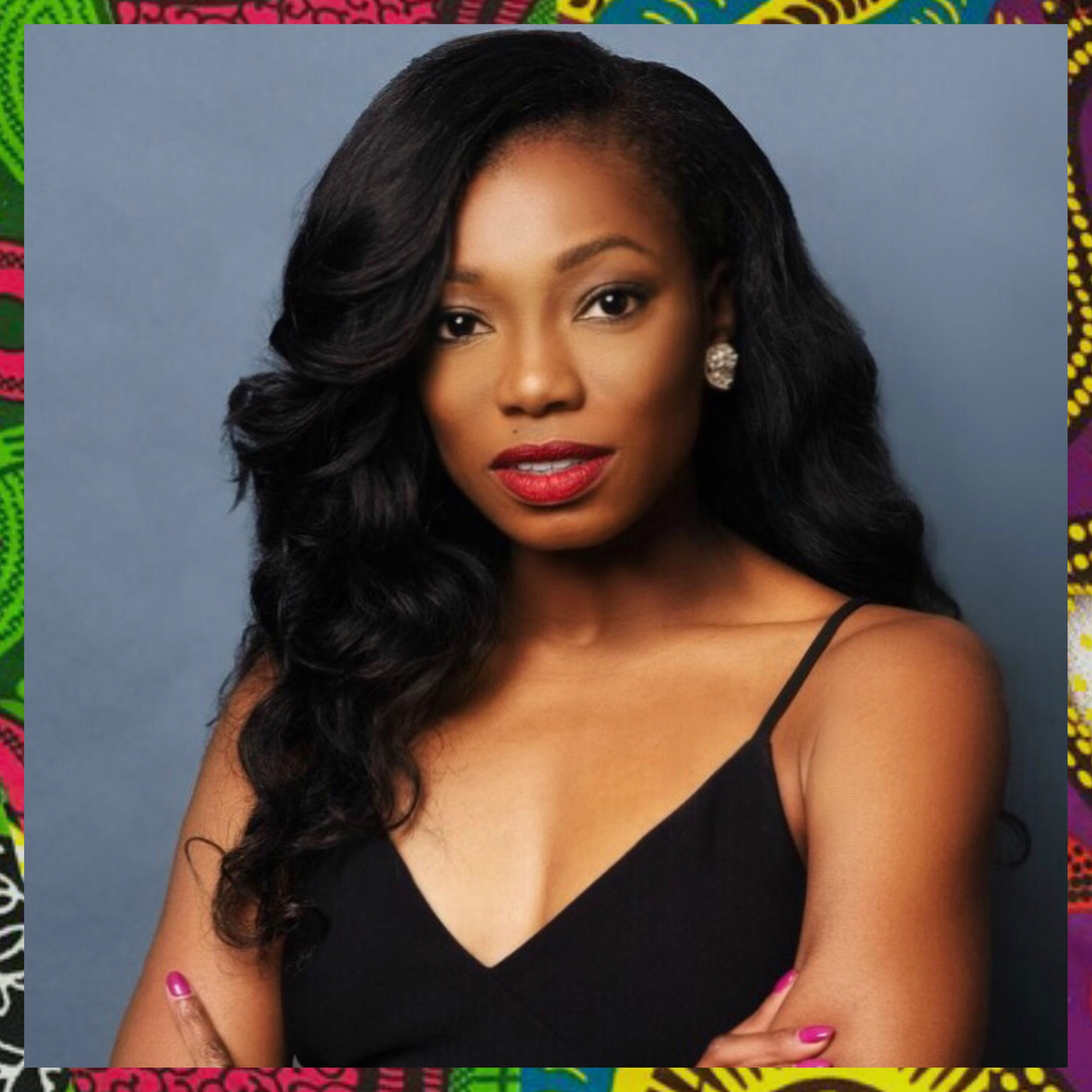 Writer, Thought Leader, and Founder of Women Love Power
Ayesha K. Faines is a writer, thought leader, and a brave new voice for feminine power and social change. She has been featured a number of media outlets including MTV, Essence, Hot 97, Afro Punk, and The Michael Baisden Radio Show. She travels the world lecturing before national organizations and academic institutions including Indiana University, The University of New Haven, and Temple University. She's a featured panelist on 'The Grapevine', a millennial web series with over 130,000 followers and international acclaim.
After devoting a decade to studying the unique ways that women have historically acquired and exercised power, Ayesha launched Women Love Power, an educational platform that challenges the cultural norms that check female ambition, and helps women rise by harnessing their unique feminine instincts.
A TV journalist, Ayesha has worked on-air for news stations in the Jacksonville, Florida and New York City media markets in addition to writing for a host of digital outlets including CNBC, Mic and Atlanta Black Star. She is graduate of Yale University.
Ayesha's passion, away from work, is dance and she performs and competes salsa "on two" as a member of Reinas del Tumbao, a professional competitive team.
A leading expert in soft power, feminine consciousness, and sexual politics, Ayesha has a fierce, global following, thousands of women strong.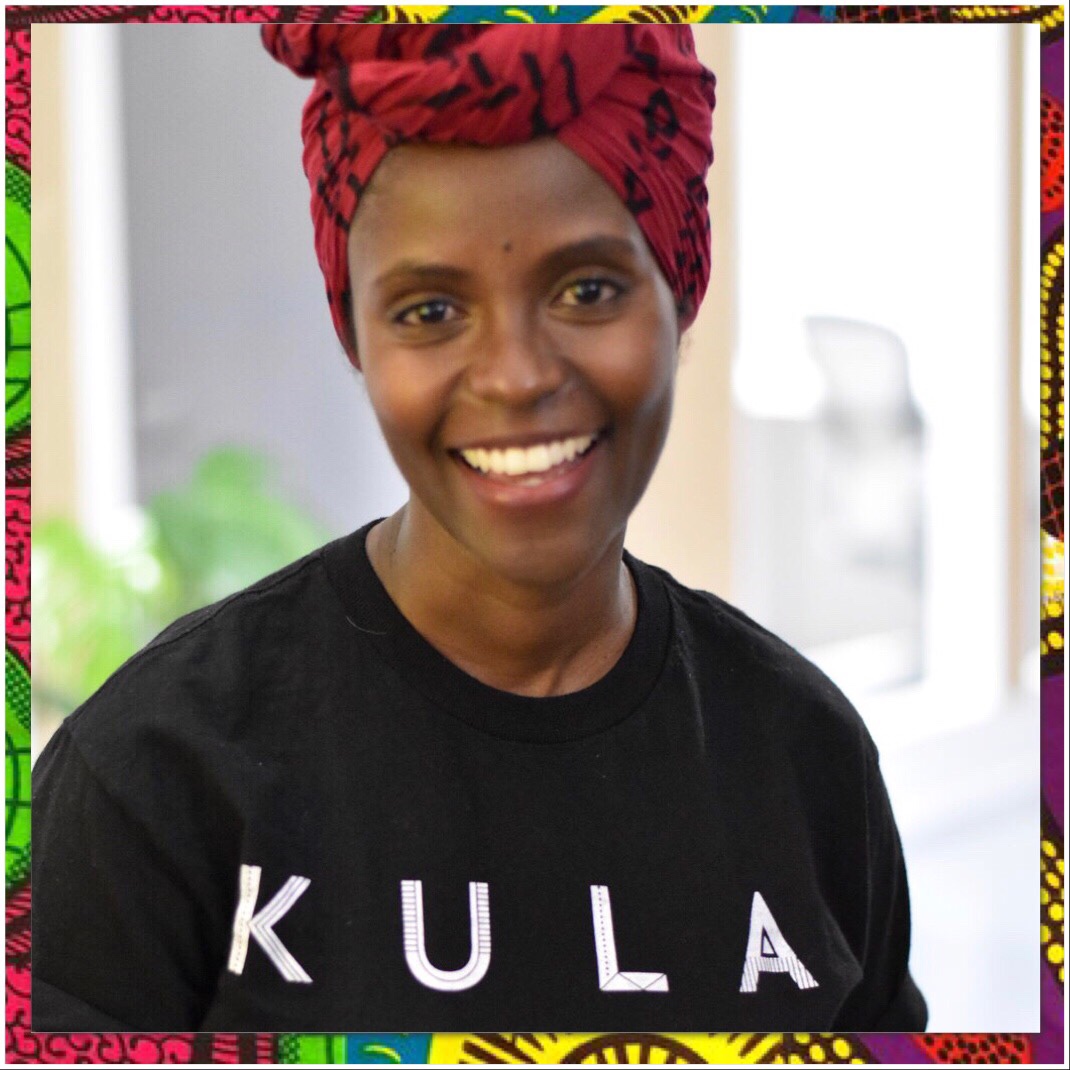 My name is Asha Wheeldon, founder of Kula Foods. My journey began in Kenya where sharing food with our community was an important part of every day. I migrated to Toronto as a young teenager where i was introduced to West African, Caribbean, and middle Eastern cuisine and culture. After moving to Vancouver I was inspired to create something unique that is reflective of my experiences by connecting people to their food and community.
Kula is a plant based food producer in Vancouver, BC. We create Afrocentric plant-based foods that are rich in flavour, nutritious, and satisfying. Our first product line is inspired by diverse Kenyan flavours. We offer catering, community events and partner with Gomae to deliver zero waste meal prep in the greater Vancouver area. You can find us at Vancouver Farmers Market, and the following retail outlets: Vegan Supply, Juice Truck, Soap Dispensary, and Spent Grounds.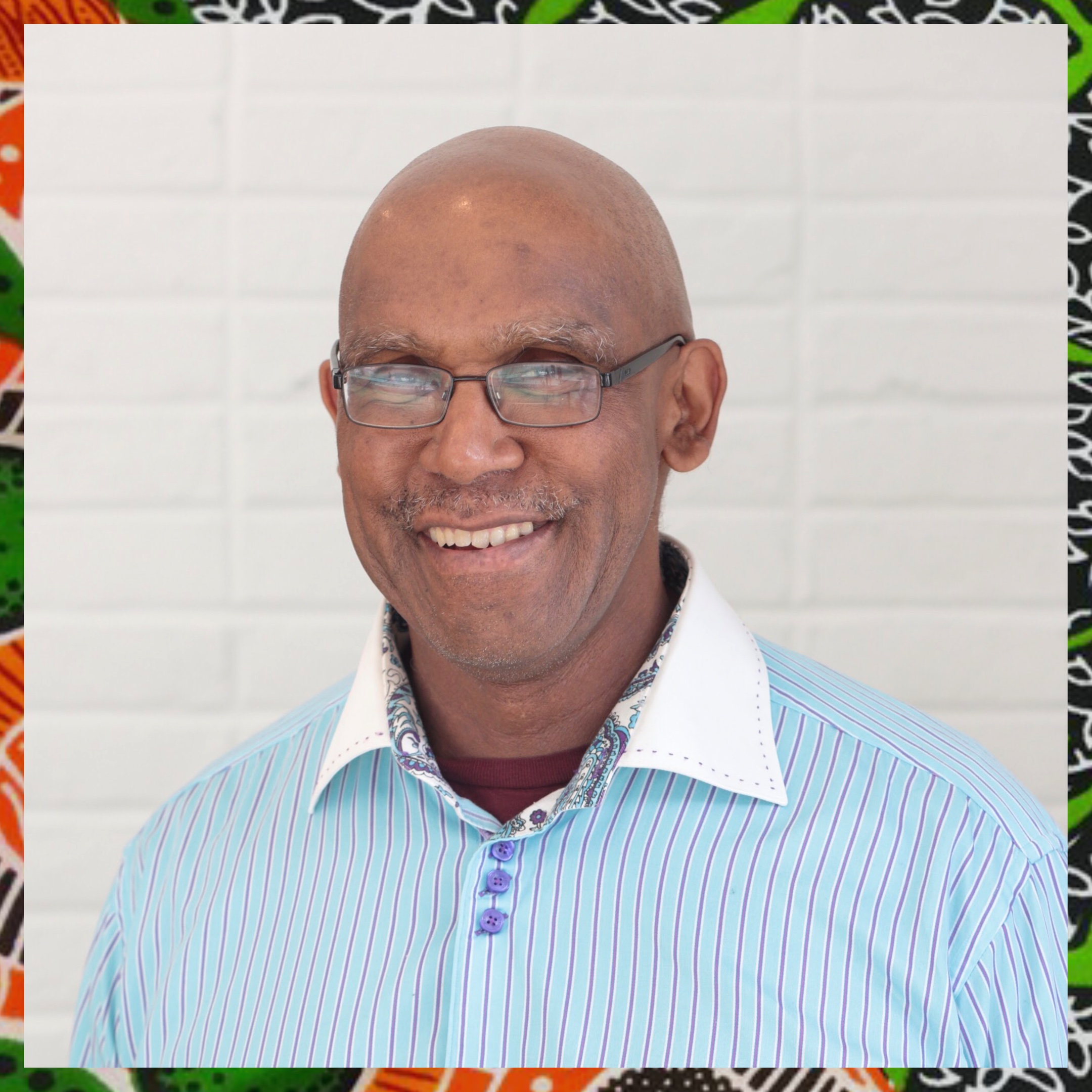 Consultant on justice, equity, diversity and inclusion
Parker Johnson is a Black American living in Canada and independent consultant in the field of harassment and discrimination prevention, workplace equity and inclusion, conflict resolution and organizational change. He also is an Associate with the consulting group Elevate Inclusion Strategies and a faculty member with the Inner Activist. He worked for the City of Vancouver for 10 years as an Equal Employment Opportunity Advisor (2007-2017). Prior to moving to Vancouver from Los Angeles in 2002, he worked in the US in higher education administration and policy focusing on diversity, equity and inclusion for over 15 years. Parker has an MEd from Harvard Graduate School of Education.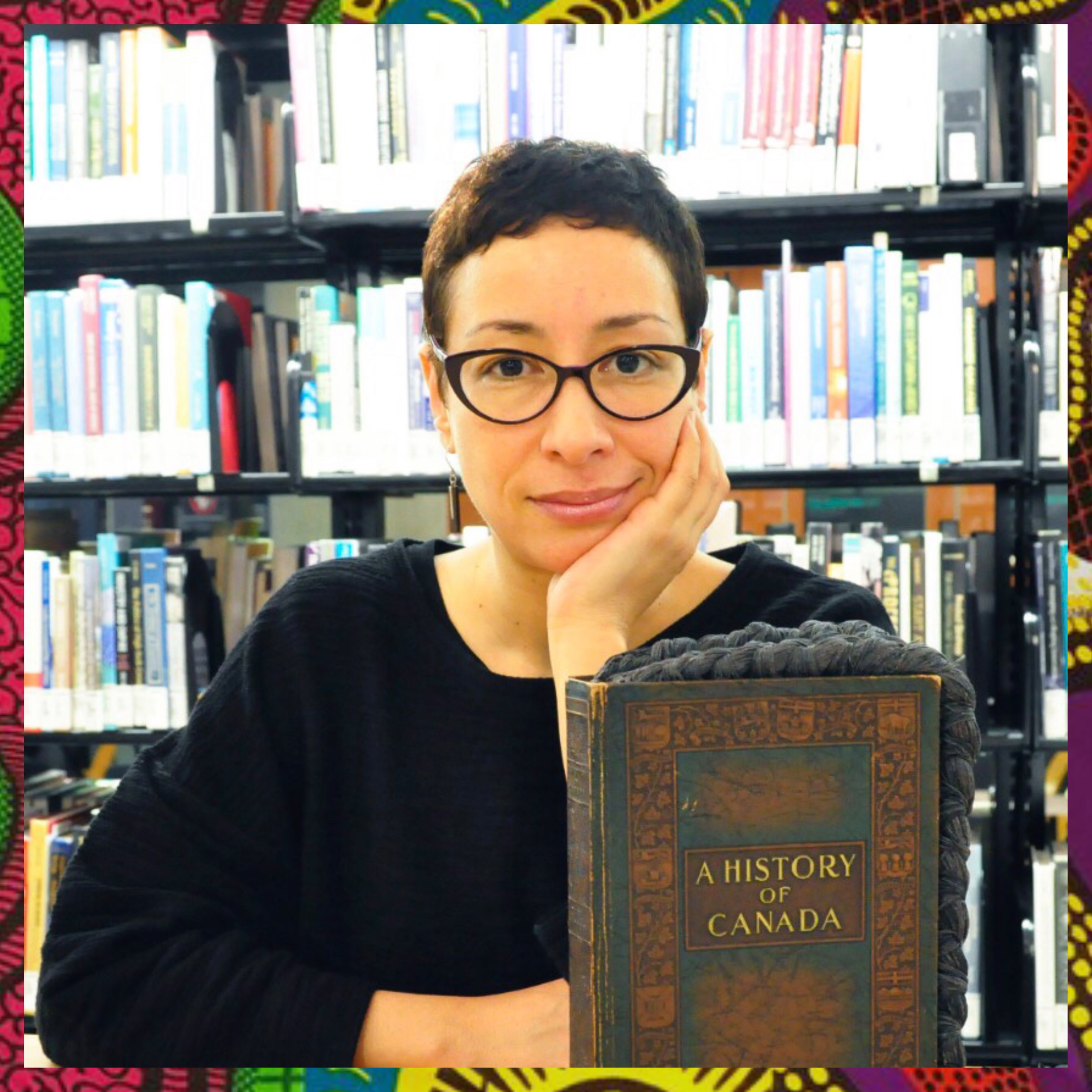 Award Winning PROFESSOR of Writing and Design Communication at SFU
Chantal Gibson (chantalgibson.com) is an artist-educator interested in the cultural production of knowledge. Her work explores the overlap between literary and visual art, challenging colonialism and the imperialist notions quietly embedded in everyday things—from academic school books to kitschy souvenir spoons. Her visual art has appeared at the ROM in Toronto and MBAM in Montreal and the Art Gallery of Nova Scotia. After publishing her first book of poetry How She Read (Caitlin Press) in February, Chantal was name one of CBC's 6 Black Canadian writers to watch in 2019. An award-winning instructor, she teaches writing and design communication in the School of Interactive Arts & Technology at Simon Fraser University.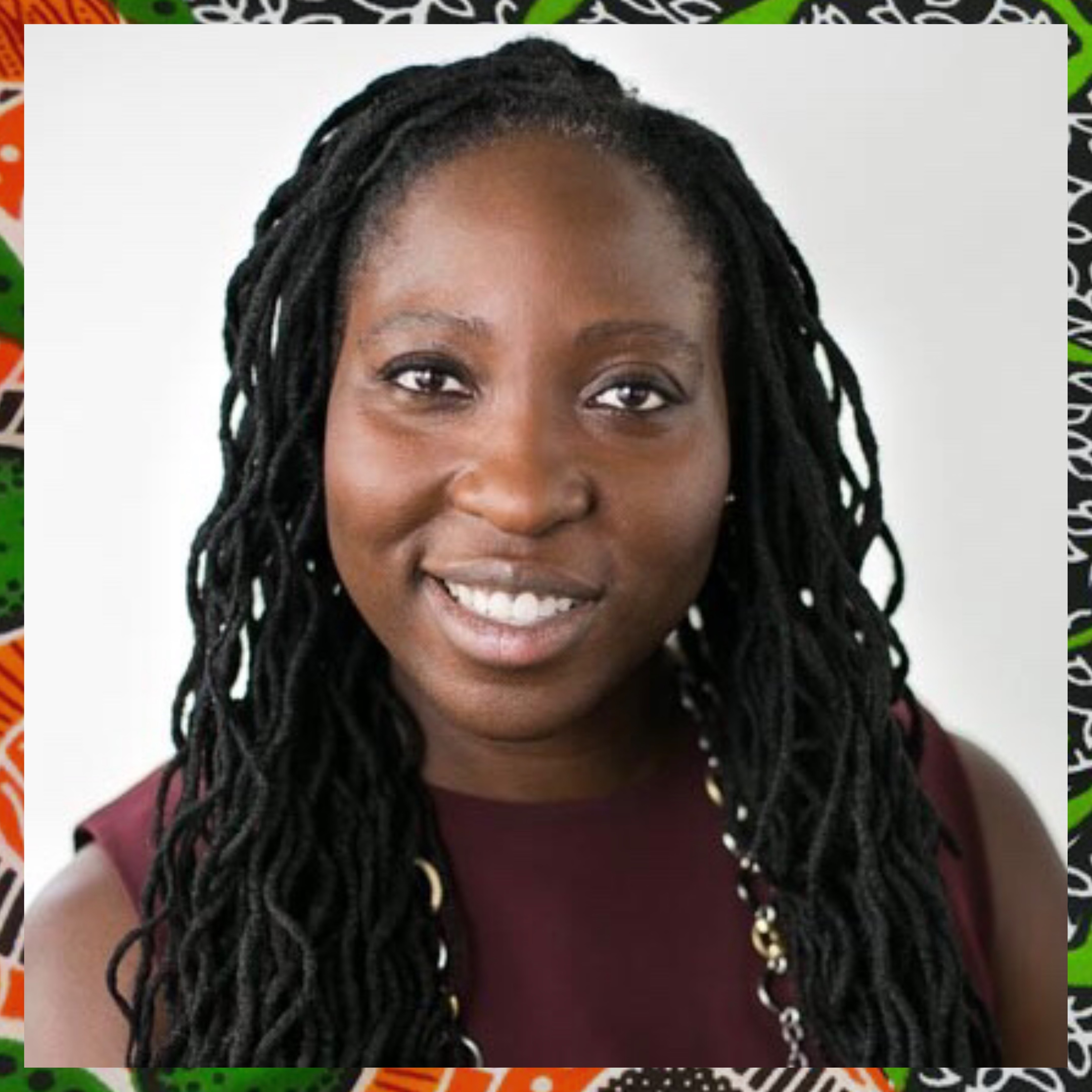 Vancity Credit Union Manager of Sustainability, Business Continuity, Emergency Planning and Environmental Sustainability
Anthonia Ogundele, is the Manager of Sustainability, Business Continuity, Emergency Planning and Environmental Sustainability at Vancity Credit Union. In her present role, Anthonia's team divides focus between the organizational resilience of Vancity, through their business continuity program and ensuring the organization remains in integrity with their environmental commitments through overseeing their GHG accounting processes and employee engagement.
As a trained planner, Anthonia has a passion for cities and engaging communities. She was on the board of the Coal Harbour Residents Association and was a member of the North East False Creek Stewardship Committee, igniting the re-imaging on Hogan's Alley. In 2016 she turned a storefront facing closet into the Cheeky Proletariat, located on Carrall street, which is
an accessible and inclusive space for the free expression of all people. Since it was launched, 22 "creatively inclined" individuals have presented projects.
Now, on a leave of absence, Anthonia is leveraging the cooperative model to build economic
resilience through youth empowerment by partnering with Solid State Industries (https://www.solidstateindustries.com/) to incubate a black youth cooperative called the Ethọ́s
Lab Project (www.ethoslab.space). Through the Ethọ́s Lab Project she is hoping to inspire a
legacy of black leadership as well as answer the question: "what might place/space making look like when you centre the humanity of the black experience?"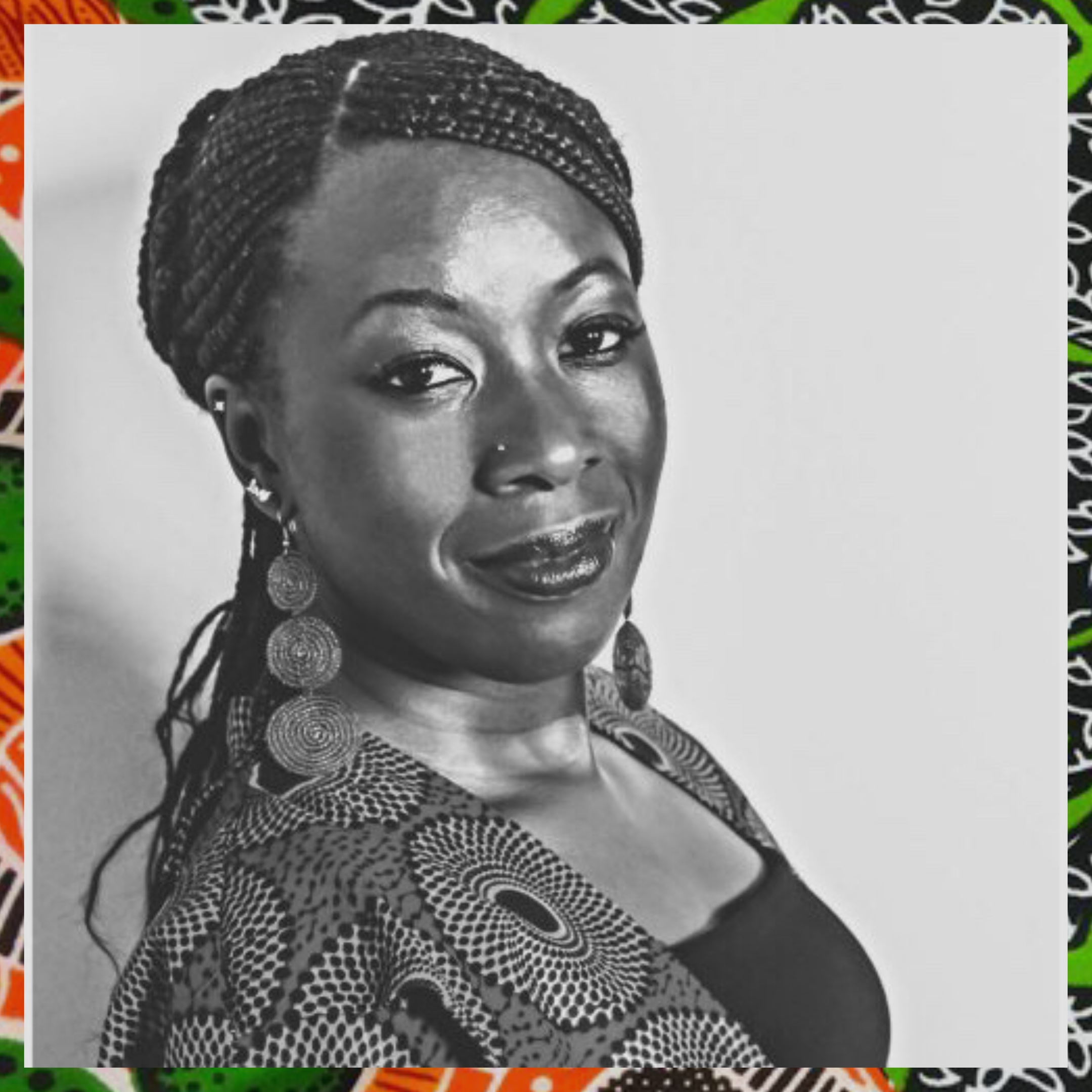 Scholar, Organization Development Consultant, writer and curator of African identity and leadership stories
Dr. Yabome Gilpin-Jackson is a proud African-Canadian who was born in Germany, grew up in Sierra Leone, and completed her studies in Canada and the USA. She is a scholar, Organization Development Consultant, writer and curator of African identity and leadership stories. She has 15 years' experience across the private, public, and nonprofit sectors; currently as Executive Director of the renowned Leadership and Organization Development department at Fraser Health here in BC, Owner of SLD Consulting Inc. and Adjunct Professor at Simon Fraser University. She has given guest lectures, conference talks and sessional courses at other universities in Canada and the US including Princeton, Columbia, Concordia, Royal Roads and others. She has conducted African leadership research that led her to work with public service leaders in South Africa, through the UNDP. She is on the Board for the Canadian-based NGO, The People's Foundation for Sierra Leone, whose mission is Igniting leadership and social change through education and empowerment. In addition to peer-reviewed publications, she is author of Identities, a short story collection about global African experiences and currently working on a sequel. She is a contributor to the ground-breaking book: Dialogic Organization Development: The Theory and Practice of Transformational Change. She is also initiator, co-founder and lead editor of We Will Lead Africa, a non-fiction anthology series of everyday African leadership stories. During her doctoral studies, Yabome was an Institute for Social Innovation Scholar for her posttraumatic growth research into the development needs of war-affected African immigrants and refugees. That research was not only published in a peer-review journal but is currently accepted for book publication under the title: Transformation After Trauma. Yabome has been named International African Woman of the Year by UK-based Women4Africa and was the first ever recipient of the Organization Development Network's Emerging Organization Development Practitioner award in the US. She has also received the prestigious Harry Jerome Professional Excellence Award in Canada.
See Dr. Gilpin-Jackson CV and list of Publications here.
~~~
Quote: "The core of my work, in relation to Africa, is the desire to tell more wholesome narratives of African identity and leadership experiences on and off the continent, that go beyond existing stereotypes and assumptions."
You can find Dr. Gilpin-Jackson online at:
www.SLDConsulting.org
Twitter: @supportdevelop
Facebook: @yabomewriter
Amazon books: https://www.amazon.com/author/yabomegilpin-jackson
Linkedin: https://www.linkedin.com/in/yabome/
You Tube
Co-Founder & Director of Operations of Farafena Health Inc
Dylan is a doer, fixer and problem solver. He has spent most of his professional career in a range of operations roles in the tech and telecom industry as well as managing small and medium size customer service teams. Dylan operates off a very simple belief: the better a social enterprise can do to improve the lives of others, the better we all do. No surprise then, that he came to co-found Farafena, which grew out of an idea rooted in a very simple concept: connect two continents through the power of healthy eating and it will lead to community upliftment. .
"Anyone can be a change-agent for betterment. We all have the same ability to do it. One voice becomes two. Two becomes four. Thousands upon thousands of people now know about Farafena and what we are about. This is the power of a singular good idea."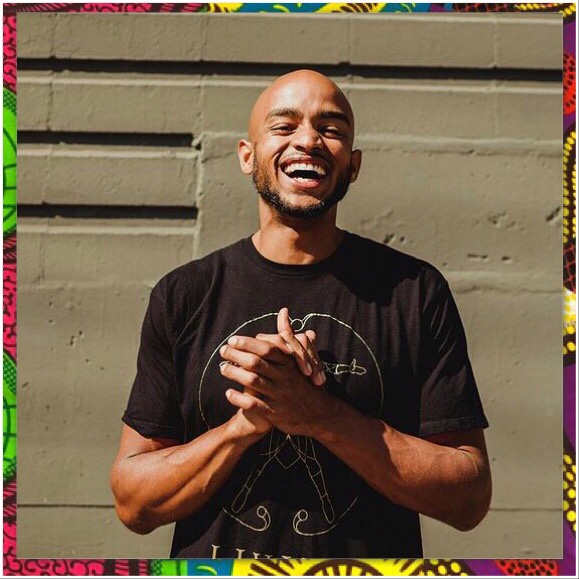 Lifestyle movement coach and wellness vlogger
My name is Akeem Pierre and I'm a lifestyle movement coach from Vancouver, British Columbia. In the past five years I have been re-learning what it means to love myself and I have been sharing that process. I put a lot of my focus towards movement, food and nutrition, and the mind's role on our wellbeing.
https://akeempierre.com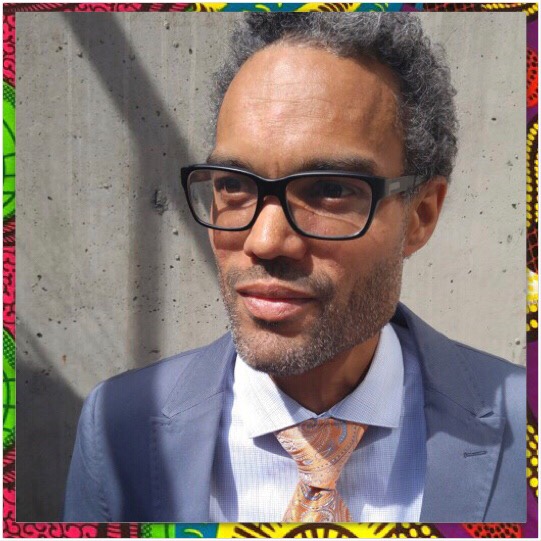 Adjunct faculty member at Fairleigh Dickinson University
Adam Rudder, was born in Vancouver and completed his Master of Arts degree in history at the University of Victoria, where he wrote about the Hogan's Alley community in Strathcona. He is an adjunct faculty member at Fairleigh Dickinson University (Vancouver) and is co-chair of the Hogan's Alley Society, which is committed to the research and writing of Black experience in the 20th century in B.C.
The Hogan's Alley Society (HAS) a non-profit organization composed of civil rights activists, business professionals, community organizations, artists, writers and academics committed to daylighting the presence of Black history in Vancouver and throughout British Columbia. HAS adopts research driven approach to community development that seeks to preserve and promote the historical, cultural, societal and economic contributions made by Black Settlers and their descendants to Vancouver, Greater Vancouver, the Province of British Columbia, the Pacific Northwest and Canada. With this history in the archives, HAS is in process of developing partnerships with local government and business interests to acquire and develop land and operate assets as a community land trust.
The present day Hogan's Alley Society is predominantly the product of two community lead initiatives: the Hogan's Alley Memorial Project (HAMP) and the Hogan's Alley Land Trust (HAT).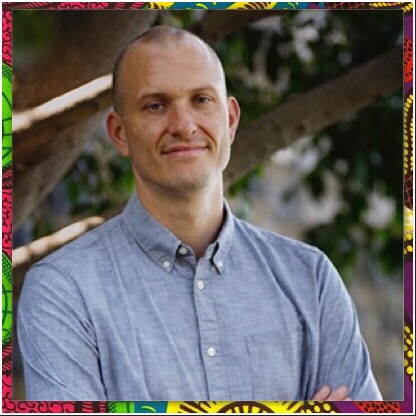 Writer, CIC Senior Fellow and Director of the Congo Research Group
Jason Stearns is an assistant professor in the School of International Studies at SFU. He is also director of the Congo Research Group at New York University and author of Dancing in the Glory of Monsters (2010).
Jason has been working on conflict dynamics in Central Africa since 2001, when he spent a year working for a local human rights group in Bukavu. He has worked for the International Crisis Group, the UN Group of Experts on the DR Congo, and the Rift Valley Institute. He is author of Dancing in the Glory of Monsters: The Collapse of the Congo and the Great War of Africa.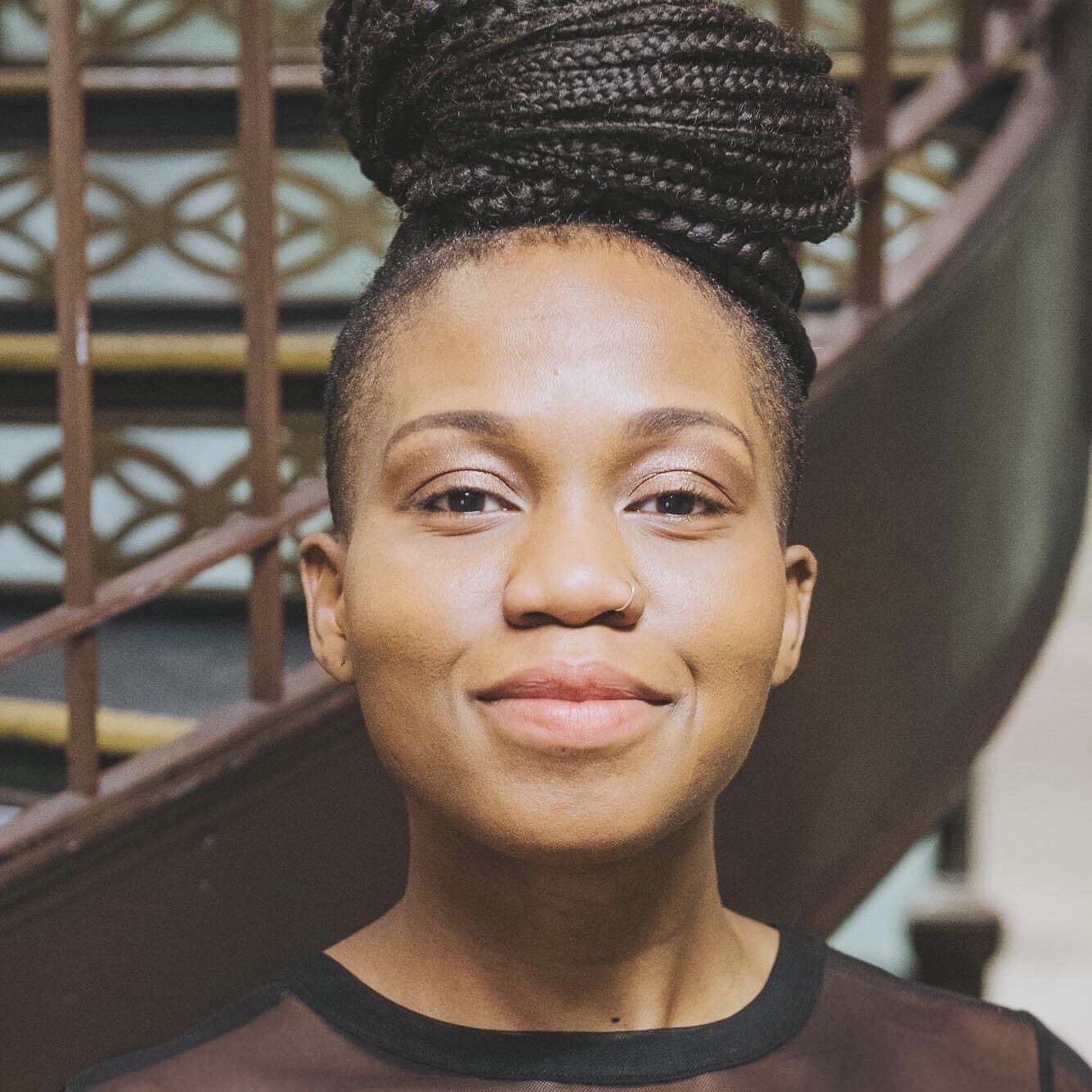 Black lives matter activist & ubc alumni
Sandra was born and raised in Nigeria, she has been settling, working, and growing in Coast Salish Territories for over 6 years. When she is not dazzling you with her unprecedented sense of humor, or her OH I KNOW I CAN DANCE moves, she is actively working with the black community and Black Lives Matter in Vancouver to dismantle white supremacy and the patriarchal society we live in. With an undergraduate degree in civil engineering from UBC, Sandra has a passion for sustainable engineering practices and how that intermingles with social justice. Sandra's feminism is Black - proud, intersectional, inclusive, loud, radical, and guided by her West African roots.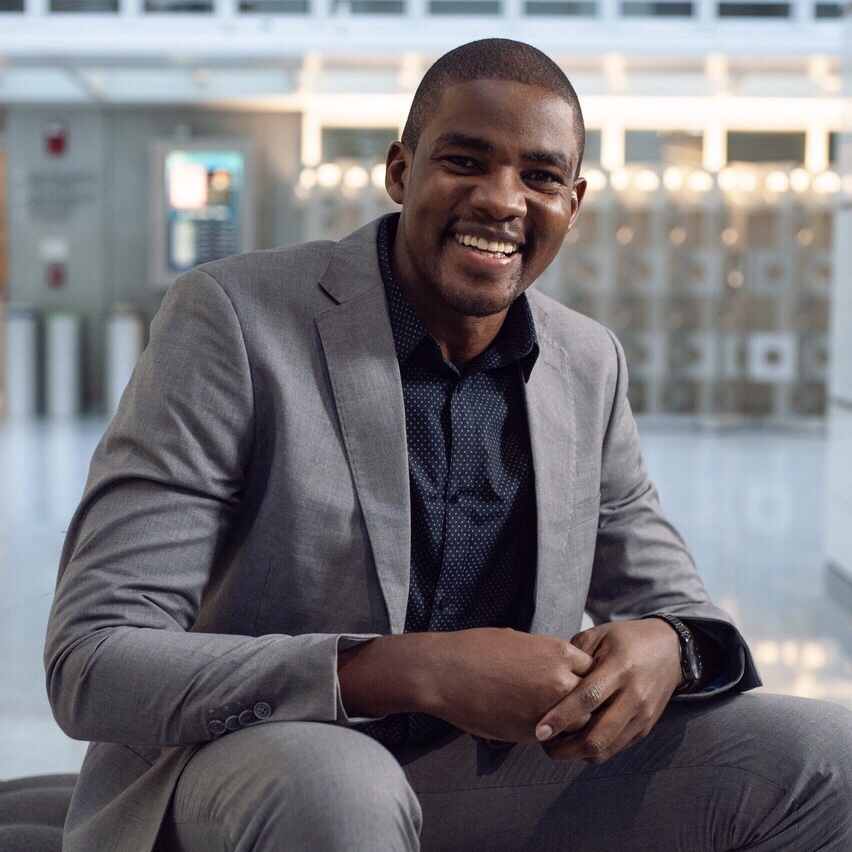 Founder of roots Africa, social entrepreneur and public speaker
A passion for agriculture and its people drives Cedric Nwafor, a social entrepreneur and public speaker who has organized, facilitated and spoken at various events across Africa and the US. He is the founder of ROOTS Africa, a youth-led organization that combats hunger, poverty, and exclusion by connecting students and agricultural experts in the US to farming communities in Africa. While earning his Bachelor's degree, he visited farms in Idaho and Maryland as well as in Rwanda, Liberia, Cameroon, Ghana, and Uganda to learn different approaches to farm life and management. Along the way, Cedric became an agricultural evangelist, engaging African youth in civic affairs in both cities and rural communities. He believes that engaging the young generations in agriculture is vital to the future of the African continent and the socio-economic well-being of its peoples.
Cedric previously served as a Managing Partner for Afrika Youth Movement, coordinating its five committees, and as a Mentor and Advocate for Streetwise Partners, an organization supporting low-income populations. He was a 2016 nominee for the African Youth in Agriculture Award and commencement speaker at his graduation from the University of Maryland's College of Agriculture & Natural Resources with a BA in Agriculture and Resource Economics with a focus on Entrepreneurship. He has co-created and instructed a Global Agriculture course at UMD and is now managing the Agriculture Innovation Program for UMD. He is currently enrolled in a Non-Profit Leadership graduate program in the School of Public Policy, he is also a Do Good Accelerator Fellow and Acadamy for Innovation Fellow. Cedric, who was born and raised in Cameroon, immigrated to the United States in 2010 and now resides in suburban Washington, DC.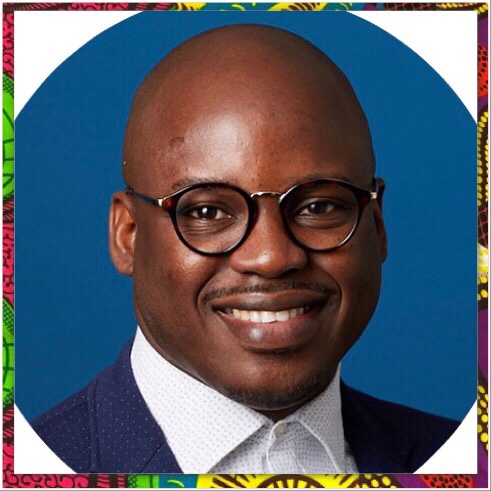 Founder and Chairman of Farafena Health Inc
Oumar has Africa running through his veins. He was born in Mali, but also spent much of his childhood in Benin, Chad and Burkina Faso. When you are from Africa you have a deep appreciation for the bounty of the soil. As well as the wellbeing of your people. Both of which put Oumar on a course to bring nutrient-rich African food to the world, at the same time giving directly back to the women farmers and communities that farm Farafena products. A partnership that grows people who grow health-giving food. Now based in Canada, Oumar's entrepreneurial spirit coincides with his desire to give back to the communities his family lived in. Oumar's background in business and strong family ties to Mali have been instrumental in establishing a systematic partnership with farmers at the grassroots level, as well as strong relationships with investors and partners in Canada. As founding Chairman of Farafena, he has attracted like-minded team members, all of whom believe that they, too, can put Mali on the map as the centre of African trade….and make a world of difference.
"When we share a common purpose as people, a mutual desire to bring about the betterment of lives for one and all through food and upliftment, then the light of this world begins to burn a little brighter."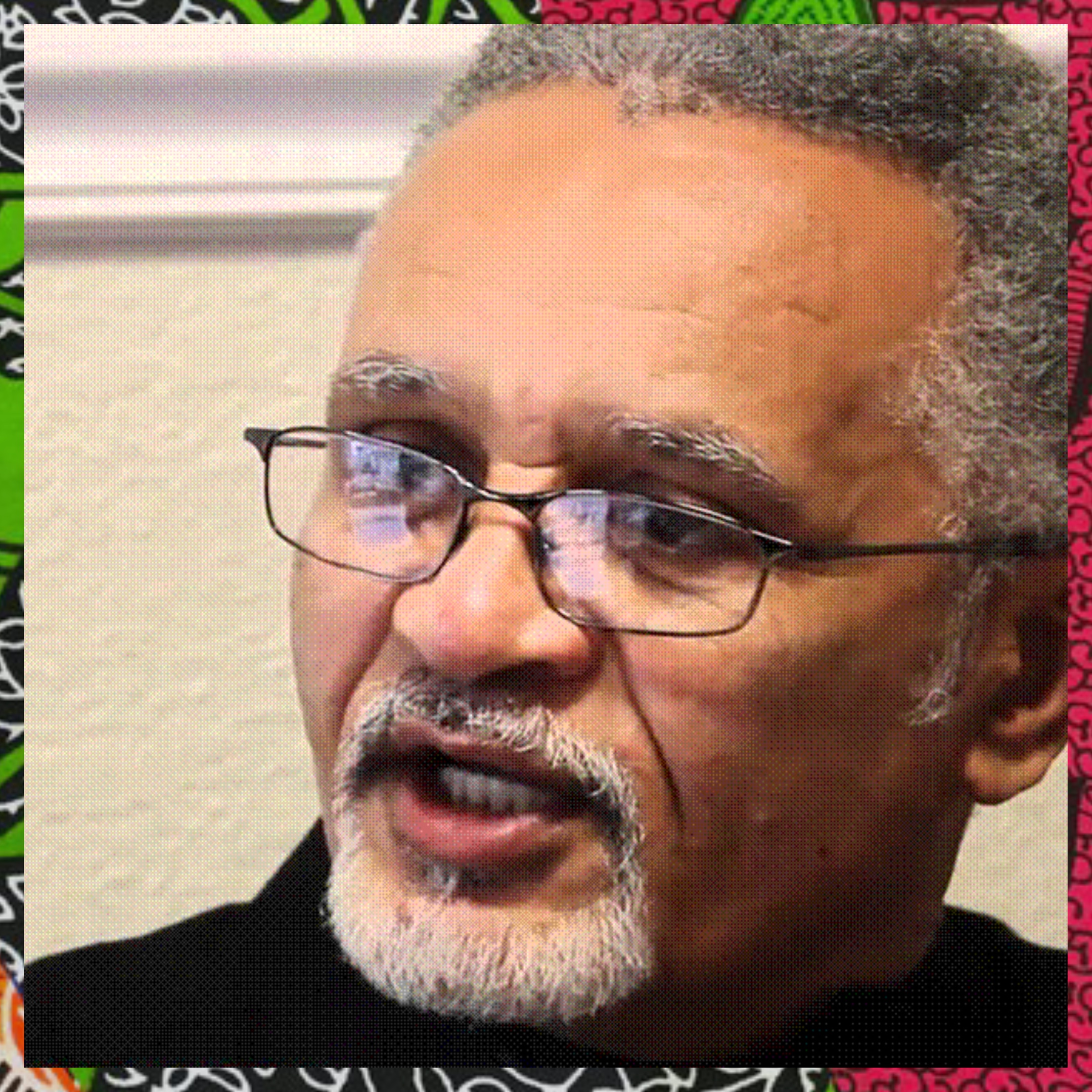 Renowned speaker on African/African American History, Culture and Civilization
ASHRA KWESI is a historian (griot) and lecturer on ancient African history and religion. He reveals firsthand information from his field re- search at the ancient temples, tombs and papyrus papers recorded when African people were teach- ers of the world. His wealth of information and inspirational, visually documented presentations are based on over 3 decades of study and tour ex- perience in the African Nile Valley. He spent 14 of those years as an assistant, performing field research and conducting tours in Egypt and Ethiopia with the noted Kemetologist, Dr. Yosef Ben Jochannan.
Mr. Kwesi's wide-ranging study has also taken him to Uganda, Sudan, Kenya, Tanzania, Nigeria, Senegal and Ghana. Additionally, he has documented information on African Nile Valley history at the Louvre Museum in Paris, France, the British Museum in London, England and the Metropolitan Museum in New York. Most recently, he presented his findings on ancient Kush at Addis Ababa Uni- versity in Ethiopia, the former palace of Emperor Haile Selassie.
This internationally recognized speaker has lectured at universities and for organizations in Egypt, Uganda, Sudan, Ethiopia, Great Britain, Ghana, Canada, and Japan, throughout the Caribbean and in the United States for three decades. Ashra Kwesi's multimedia, PowerPoint visually documented lectures include: The African Origin of Civilization, African Sacred Knowledge Hidden in America, African Origin of Biblical Stories, The African Origin of Freemasonry, the Origin of Christianity in Egypt and Ethiopia and Ethiopia: From the Ancient Kushites to the Black Lions.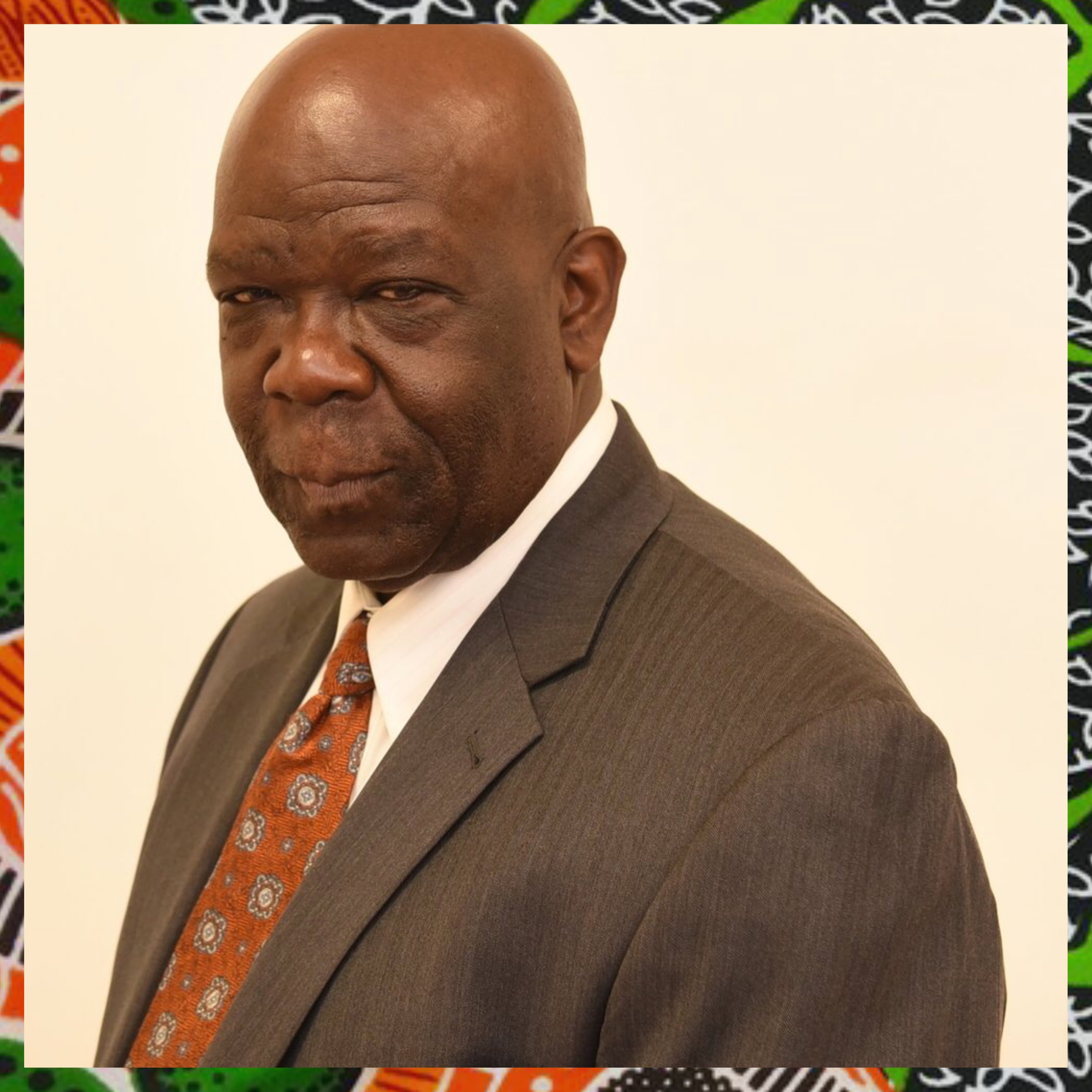 Principal at the Toronto District School Board
Luther Brown has been a school Administrator for almost 20 years. He is currently the Principal at The Africentric Alternative School (AAS) in Toronto. Prior to the AAS, he served at O'Connor Public School. He was the Chair of the Toronto School Administrators Association (TSAA), the organization representing the Principals and Vice-Principals of the Toronto District School Board (TDSB). Luther has also served his colleagues and the profession as a member of The Provincial Council of The Ontario Principals' Council. (OPC).
Luther believes that ongoing professional learning is a most effective way to inform perspective, and to impact practice. He has created and successfully delivered professional learning in schools, in sessions for principals and vice-principals, at OPC Odyssey and at TSAA Conferences, and recently at the ONABSE Conference held at OCAD University in Toronto.
Redwood Primary School, in Jamaica has been a formative place for Luther - stimulating and nurturing his appetite for learning. In Jamaica, he taught at several schools, and was an Education Officer with the Ministry of Education. Luther is trained in the Alternative Dispute Resolution (ADR) process. His academic qualifications include: Teacher's Certificate, Mico Teachers' College, B.Sc., University of Wisconsin, and an M.Ed., OISE/University of Toronto. He is currently a PhD student in the area of Educational Leadership and Policy at OISE/University of Toronto. His thesis focus is on changing the achievement trajectory of black youth in Ontario schools.
Luther believes in serving in community, building relationships, and encouraging leadership development at grassroots levels because broad based or community support is fuel for change.
He was the producer and host of the programme Caribbean Crucible which aired on the former CHRY Community Radio for over 25 years. He is the recipient of several awards for community service.