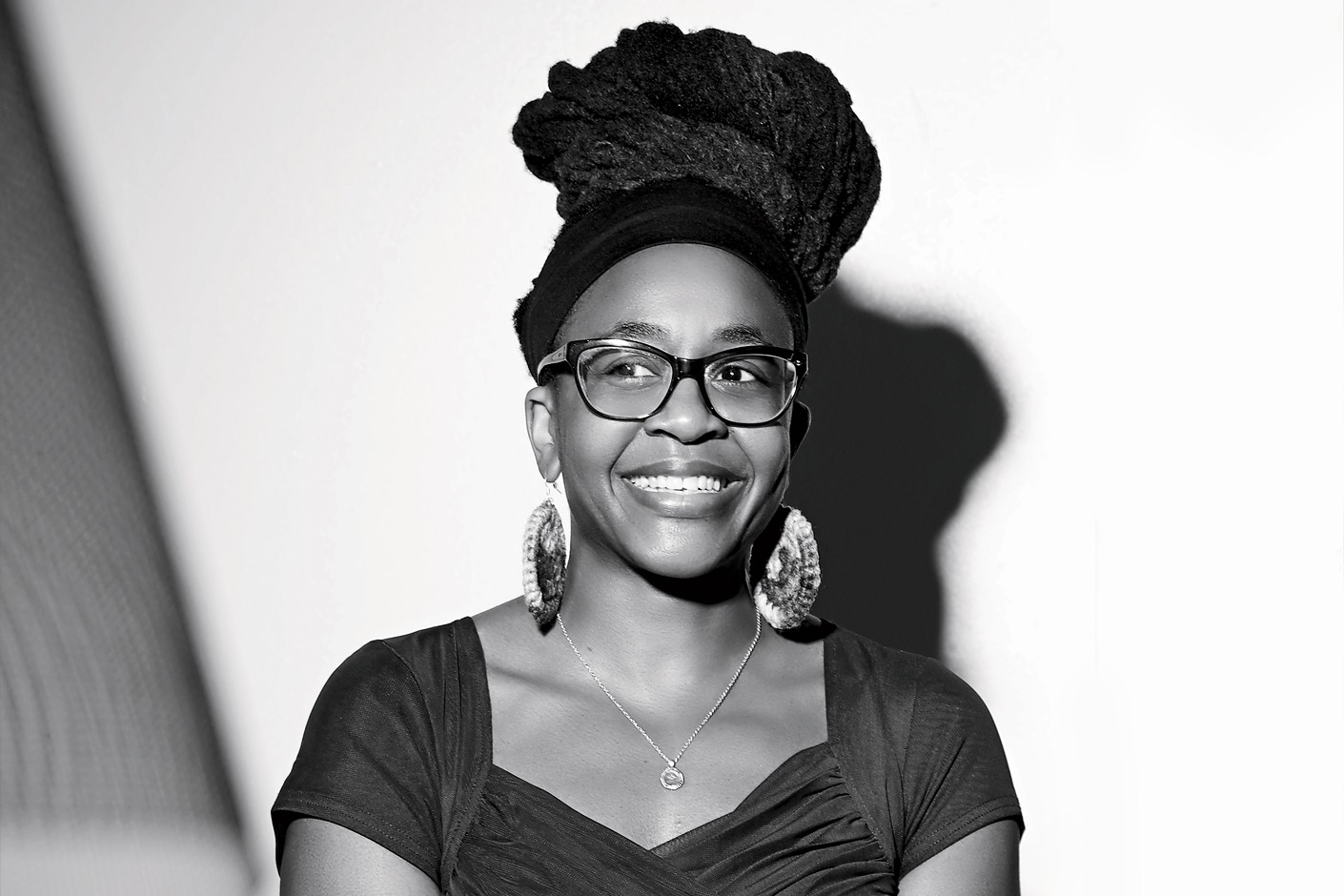 We prefer to explore the universe by traveling inward, as opposed to outward
Dr Nnedi Okorafor
She is an international award-winning novelist of African-based science fiction, fantasy and magical realism for both children and adults. Born in the United States to two Nigerian immigrant parents, Nnedi is known for weaving African culture into creative evocative settings and memorable characters. In a profile of Nnedi's work titled, "Weapons of Mass Creation", The New York Times called Nnedi's imagination "stunning".
Okorafor's novels and stories reflect both her West African heritage and her American life. Rather than identifying as Nigerian-American, Okorafor refers to herself as "Nigamerican" and explains the importance of her dual heritage during a 2016 NPR interview:

"That's very much a part of my identity, and it's also very much a reason why I think I ended up writing science fiction and fantasy because I live on these borders – and these borders that allow me to see from multiple perspectives and kind of take things in and then kind of process certain ideas and certain stories in a very unique way. And that has led me to write this strange fiction that I write, which really isn't that strange if you really look at it through a sort of skewed lens."
Her work often looks at "weighty social issues: racial and gender inequality, political violence, the destruction of the environment, genocide and corruption" through "the framework of fantasy."
Okorafor noticed how the fantasy and science fiction genre contain little diversity, and that was her motivation for writing books of these genres set in Africa. She wanted to include more people of color and create stories with Africa as the setting because so few stories were set there. She wrote her first story as a college sophomore and made the setting of her story Nigeria. Her stories place black girls in important roles that are usually given to white characters. Okorafor cites Nigeria as "her muse" as she is heavily influenced by Nigerian folklore and its rich mythology and mysticism.
Okorafor shares that while the themes of her stories are often multi-layered they are always grounded in "stories of the women and girls around me and also within myself."
Okorafor asserts that her work and parental responsibility relates to each other because "writing and being a mother are a part of me, so they are mixed together and balance each other out."
Nnedi has received the World Fantasy Award, the Hugo Award, and thee Nebula Award, among others, for her novels. Her fans include Neil Gaiman, Rick Riordan, John Green, Laurie Halse Anderson and Ursula K. Le Guin.
The Afrocentrism Conference is honoured to welcome Nnedi Okorafor to celebrate the power and capacity of stories to inspire and affirm us all.